home ¦ what's on ¦ drinks ¦ classic album festival ¦ bands ¦ links ¦ about us ¦ private hire ¦ accommodation ¦ music store ¦ faq
Welcome to The Portland Hotel and Rock Bar
The Portland is a LIVE music venue, in addition we screen all major sporting events on our large screen TVs
Are you in a band that wants to play The Portland? Click on BANDS for more info
This website (and most of the web)
looks better in Firefox!
NEW! Get the Portland on your Mobile!
Got web access on your mobile? The just browse to www.theportland.mobi for up to the minute gig information. And don't forget to set a bookmark!
Future Events
The Portland Wednesday Originals Nights
From October the 4th The Portland Rock Bar will be hosting a weekly event every Wednesday night showcasing original local talent. Each night will feature 3 bands performing their own material. If you would like to participate in these events please e-mail [email protected] with details of your band, visit myspace.com/portlandrockbar for further information
Portland Classic Album Festival

Tickets are now available to purchase online for the first "Portland Classic Albums Festival" which will take place between February 2nd and 13th 2007. Each night will feature a leading tribute act performing a complete genre defining album from start to finish plus a selection of further classic material from the artists repertoire.
For more information click here
Pick 'n' Mix tickets available – see ticketweb for more details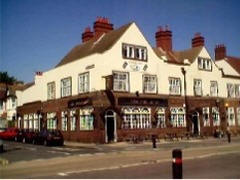 Tonight at the Portland
Portland Classic Albums Festival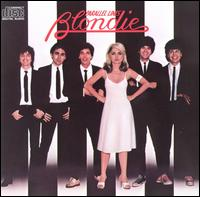 Call Me performing Blondie's Parallel Lines album.
Band link: www.blondie-tribute-band.co.uk
Purchase tickets: ticketweb
Price: £5
Starts: 8.30pm approx, doors 7.30pm
Contact Us
t: 01273 383840
e: [email protected]
p: 153 Portland Road,
Hove, BN3 5QJ
Map Portland Hotel & Rock Bar on Multimap
Getting Here
By Bus:
Brighton & Hove Buses
Regular service: 2,46,49
Occasional services: 7,25
Night Bus: N25, links with N7
Coming from Brighton it's the 3rd stop on Portland Rd.
By Train:
We are about 5 minutes walk to Aldrington Halt (occasional service), whilst 10-15 minutes walk from both Portslade and Hove Stations
By Car:
There is ample parking around the Portland, but unless you're on the soft drinks we'd suggest leaving the car at home! Please note that restrictions now apply at certain times of the day.
Opening Hours
Mon – Wed: 11am-11pm
Thursday: 11am-11.30pm
Fri – Sat: 11am-1am
Sunday: 12noon-10.30pm
Happy Hours
Monday-Saturday: 5-7pm
Sundays: 12.30-2pm
Beer of the week £2.00
Most draught beers £2.30
Discounts on house spirits and wine